CREATIVE MEMPHIS GRAPHIC AGENCY FOR SAME-DAY
CUSTOM DESIGN.
Top-notch graphic design company for custom Logos, flyers, brochures, banners, postcards, magnets, and website design in Memphis. High-resolution graphic designs to use for printing, marketing, social media, and website.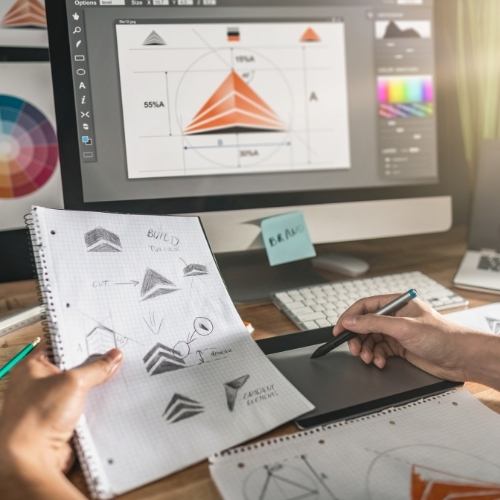 Same-day
Graphic Design

at

No Upfront Charge

.

Share design vision or drawings with our designer and get the design done within hours. Revisions for adjustments for more perfection. Our Memphis logo design team includes skilled graphic designers who are always ready to support you when you looking for a graphic designer near me in Memphis. It doesn't matter how big or small the task is. We always give priority to clients' satisfaction.
Creative Design Service
Graphic Designer For Custom Design and Business Branding
Same-day graphic design service with no upfront charge.  Professional designers for Business cards, flyers, stickers, magnets, T-Shirts, brochures, banners, social media banners, postcards, websites and more……